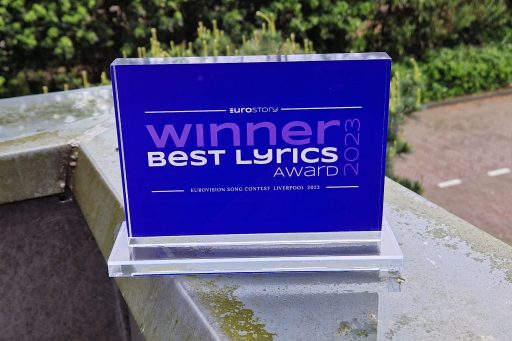 Every year Eurostory gives out the Eurostory Best Lyrics Award – an award for the most outstanding song lyrics from this year's Eurovision-entry's. Which song contains the best metaphors, the strongest written lines or the most poetic images?
The winner is chosen by
an international jury of published writers, poets, artists and songwriters (3/4)
readers of www.eurostory.nl (1/4)
out of a shortlist,
compiled by a small committee of poets that publish in the Dutch language.
The winner of the award is announced during the Eurovision week.
HISTORY:
Before 2019 the award was given to the best line from a Eurovision song.